Early bird registration will begin January 4th, and will end on March 31st, 2023. We'll be announcing the winner of the major giveaway violin/case during the Saturday Night Concert on April 15th.  The winner does not need to be present during the concert.
Register as an early bird for Fiddle Hell Online (which saves 10%), and you will also be entered to win a beautiful and unique violin! The earlier you register, the more chances you'll have to win.

It's a lovely vintage "Gaspard Duiffopruggar" violin made in Germany c. 1890. This is known as the "Mirecourt School Brescian Model," which means that there are some French influences in the design and construction.  The violin features a lovely spruce top and flamed maple sides and back. On the back is a decorative wood inlay of a small village with houses, steeple and trees.  The scroll is hand carved in the form of an older man with beard (hence the description "head fiddle"). This instrument is set up well and is in fine playing condition with just a few very small repaired top cracks that are close to invisible.  You'll need to use your own bow, but it comes with a top quality Deluxe Copeland case. 
Worth about $2500 -- but its cool factor is off the charts! The winner will be announced at the FHO Saturday Night Concert on April 15. You do not have to be present to win.
If you register at the early bird rates in January, this qualifies you for all giveaway drawings (including THREE chances for this beautiful violin, as well as CDs, books, strings, & lessons). Register in February for TWO chances at the violin.  Register in March for ONE chance at the violin.
Why wait? And please tell your musical friends!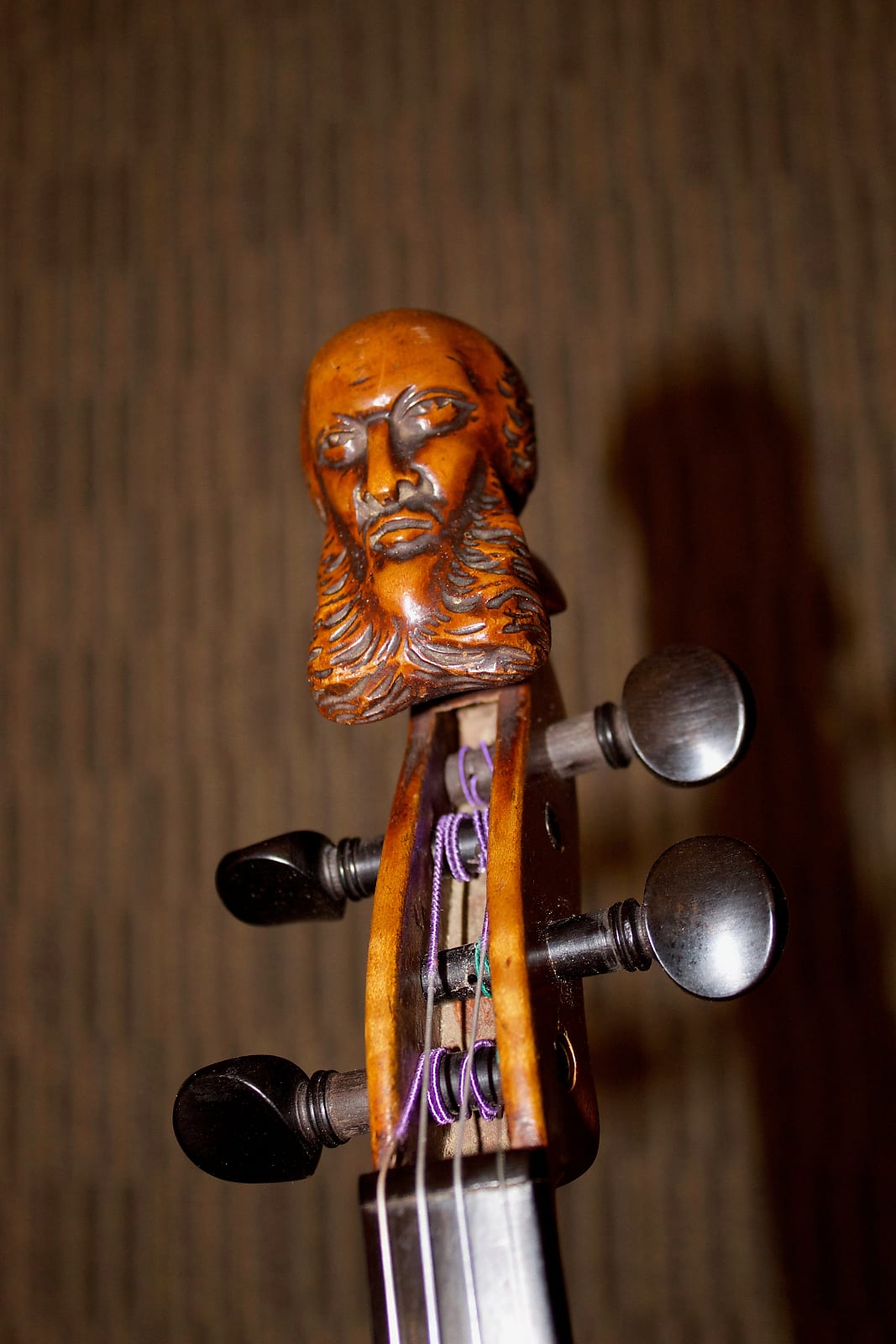 .......