FIddle Hell Online, April 11-14, 2024
---
For 15 years in a row, Fiddle Hell Massachusetts was an in-person event. In 2020, we reimagined Fiddle Hell as an online festival and music camp. It was an exciting new way for our music community to reconnect and stay safe during the pandemic. Fiddle Hell Online went live in November, 2020, with video replays for the next 4 months. Although we missed seeing our musical friends face-to-face, and jamming with them in the hallways, we had front-row seats for every virtual session, and were joined by new attendees and instructors from around the world!   We had such a good time that we ran 5 more FHOs in '21-'23, and now Fiddle Hell is online every April.
The sixth Fiddle Hell Online will be on April 11-14, 2024, with replays of all sessions for 4 months. There will be 160 live workshops to learn from, 25 live concerts to enjoy, and 25 live jam sessions to join on Zoom, for fiddle, mandolin, cello, guitar, banjo, & singing. Other instruments and listeners are welcome, too. Fiddle Hell instructors -- experienced & supportive teachers, and wonderful & inspiring players -- will cover Bluegrass, Blues, Cajun, Cape Breton, East European, Electric, Irish, Jazz, Jazz Manouche, Klezmer, Latin, Mexican, New Acoustic, New England, Old-Time Southern, Québécois, Scandinavian, Scottish, and Swing styles. Historical and technical workshops will be on the program in addition to tune and style learning. Workshops and jams are designed for Beginners, Low Intermediates, High Intermediates, and Advanced players, although you can attend or replay any sessions you like.

Fiddle Hell Online's inspiring and incredible sessions are a great value for players and listeners. Attending FHO is not only an amazing experience, it's a way for you to support and connect with these wonderful instructors and performers. Attendees have said that their broad opportunities for learning (tunes, styles, instruments, techniques), gains in musical inspiration, and renewed connections with the community are priceless! Discounts are always provided for seniors and young musicians, and there are further discounts and many giveaways (books, lessons, CDs, a beautiful fiddle, and free workshops) for early bird signups. Scholarships based on financial need are available.

Attendance and participation at FHO are from your laptop, desktop, tablet, or phone. You'll be viewing live sessions (and replays) from a web browser or mobile app, using our convenient event software called "Whova." At face-to-face Fiddle Hell, you had to make a difficult choice of where to go in each time slot; for FHO, you'll be able to replay videos of prior sessions for 4 months, so you won't miss your favorite instructors, workshop topics, jams, and performers. Optionally, you can access the FHO online community once you register, for discussions, messaging, virtual exhibitors, and technical help if you need it. 
On behalf of Fiddle Hell and my family, we had a great time jamming, learning, and having fun with you in in 2023, both online and in-person. It was a year for friendship and reconnection, and for awesome learning and listening. We'll see you online in April, 2024!

Warmly,
Dave Reiner
P.S. What do prior attendees say about Fiddle Hell Online (in our anonymous surveys)?
"What an amazing staff of wonderful traditional players and teachers!"
"One of the most well-organized festivals I've been to. I was able to experience new genres of music. Having the class replays for 4 months is terrific. Brilliant teachers!"
"I loved online! Being able to study the workshop information in depth over the four months afterwards is invaluable! Your technical set-up is fantastic!"
"There are workshops at FHO that I can't find anywhere else - not just great tunes but historical context, practical techniques, nuances of style, and wonderful teaching artists! It's so useful to know about workshop and jam levels and pacing in advance, and I'll be referring to the handouts for years."
"Fabulous way to learn tunes. I could see and hear the instructors very well from my 'front row' seat & play right along with them. The replays covered those sections I missed. I will definitely do it again and recommend it to others!"
Details COMING SOON: April 11-14, 2024
---
Details will arrive in January, 2024, about the FHO Schedule, Teaching Artists, Registration, Q&A, Giveaways, T-Shirts, Virtual Exhibits, and FHO Policies. 
Please visit the Fiddle Hell Facebook group, Facebook page, Instagram channel, YouTube channel (with jam videos & instructor previews), and Twitter account by clicking on the links, or on the icons on the top or bottom of this page.
Welcome Statement
---
Fiddle Hell strives to be an actively inclusive and welcoming place for people of all racial groups, ethnicities, abilities, gender identities and/or expressions, sexual orientations, incomes, religions, and other identities. We value and embrace all forms of diversity among our staff and participants. In August 2020, we identified a number of areas where Fiddle Hell could improve with respect to racial justice, and we took taking steps to put these ideas into action. We were excited to offer workshops in 2020-2022 and , and continuing in April and November 2023 and beyond) that provide opportunities to learn about the contributions and roles of people of color in the origins and evolution of the instruments, tunes, and styles we play. Please click here to read about these steps in our full Statement about Fiddle Hell and Racial Justice.
For 18 years, the Fiddle Hell Massachusetts Festival has been a yearly gathering of fiddlers, cellists, mandolin/guitar/banjo players, and singers to meet, jam, learn, listen, and have fun. It's both friendly and diverse, crossing all ages and including many traditional musical styles. To keep ourselves safe during the pandemic, we re-imagined Fiddle Hell as an online festival and music camp. We have enjoyed five Fiddle Hell Onlines, with a sixth planned for April 11-14, 2024.  Typically, there are about 10% beginners, 30% low intermediates, 35% high intermediates, and 25% advanced players, with many workshop and jam session choices at each level. 

The invention of the late, great fiddler Dale Hopkins from Missouri, "Fiddle Hell" events have occurred in fun locations worldwide. Prior Fiddle Hells have been held in the US, the UK, the Netherlands, and Germany. Dale used the term "Fiddle Hell" to refer to the unique sound of many fiddlers playing a tune together. While Dale's two Fiddle Hell gatherings involved performances for the public as well as some informal sharing of tunes and techniques, Dave Reiner extended the concept to make the Fiddle Hell Massachusetts Festival more of a hands-on festival for all ages, with hundreds of scheduled workshops and jam sessions led by a wonderful group of experienced and supportive instructors, as well as many amazing concerts. The Fiddle Hell Massachusetts Festival and Fiddle Hell Online are now run by the Fiddle Hell Massachusetts LLC.
In 2019, we had 800+ musicians as attendees at the fifteenth Fiddle Hell Massachusetts, held at the Westford Regency Inn & Conference Center in Westford, MA. Participants came from as far away as Scotland, Germany, Canada, California, Alabama, Michigan, Texas and Florida, and from as near as Westford, MA, itself. They played and learned in many styles - New England, Irish, Scottish, Cape Breton, Southern Old-TIme, Bluegrass, French Canadian, Jazz, Swing, Scandinavian, Klezmer, Blues, Electric, World, and more. Many tunes were taught, along with the stylistic details of the different traditions. In-depth workshops on techniques covered jamming, learning by ear, backing up singers, music theory, bowing patterns, improvisation, looping, and much more. Informal hallway jams in 9 "jam spots" were active through most of the day and night. For attendees,  instructors, and staff, 2019 was a Fiddle Hell to remember!

In November, 2020, we held our first Fiddle Hell Online, with over 800 attendees. Without physical space limitations, we increased the number of concerts to 35, along with 35 jams and 170 workshops. While there were no hallway jams or in-person hugs with musical friends, attendees really appreciated "front-row" seats for all sessions, and the ability to replay all sessions (and even slow them down) for the next 4 months. We were excited to offer many more workshops that provided opportunities to learn about the contributions and roles of people of color in the origins and evolution of the instruments, tunes, and styles we play. In April, 2021, we held our second Fiddle Hell Online, with over 900 attendees. In November, 2021, the third FHO had over 800 attendees. In April, 2022, the fourth FHO was held, with lots of new instructors and sessions. In April, 2023, the fifth FHO was held and was fun for all.
We re-started Fiddle Hell in-person in November, 2022, in Westford, MA, and enjoyed it again in November, 2023. Each time, 500 happy musicans gathered for concerts, workshops, and jams (guided and informal). Many tunes flew by, and it was great to be together in person. 
Our plan is to hold FH online every April, and in person every November. Mark your calendar:
Fiddle Hell Online, April 11-14, 2024
Fiddle Hell In-Person, Westford, MA, Nov 7-10, 2024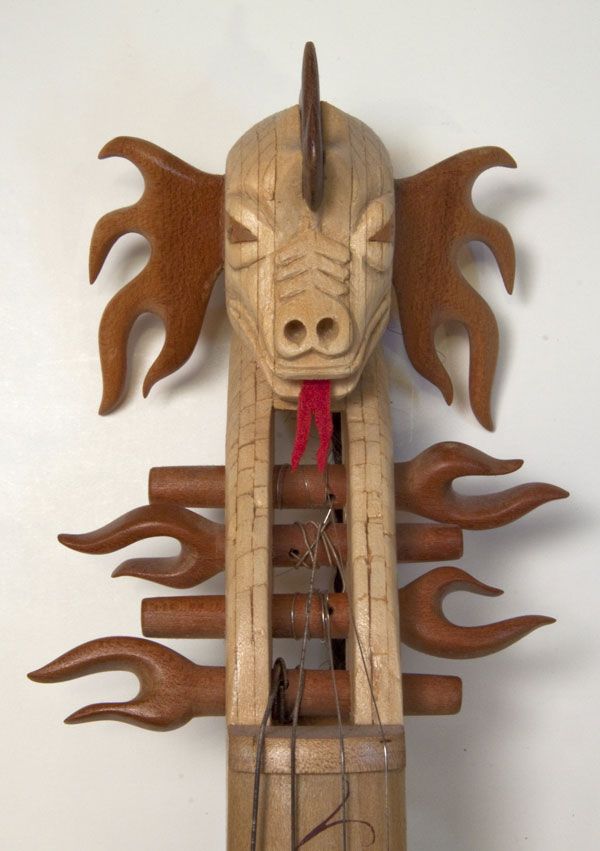 To help with jams, to give players some common repertoire, and to encourage all to try out new styles, we introduced the "original" set of 52 common tunes in 2010, and added the "new" set of 52 more tunes in 2016. The New 52 were chosen based on your suggestions from the prior 4 years of FH surveys. Some of these 104 common tunes will be taught in workshops in November, and will likely show up in jams. These tunes are all listed here. We just call them the "Common Tune List" or "CTL" these days, without distinguishing which of the two lists tunes come from.
You can order an instructional 2-CD set of the 52 original Fiddle Hell common tunes, played both up-to-speed and slowly by the Reiner Family Band. Volume 1 is only $15 postpaid (within the US) in our online Store. Volume 1 is also available for download at Amazon.com here.
In 2017, the Reiner Family Band (and several talented friends) recorded a 2-CD set of the 52 new common tunes, played fast and slow. Volume 2 is also only $15 postpaid (within the US) in our online Store.
Fiddle Hell Online and the Fiddle Hell Massachusetts Festival are run by the Fiddle Hell Massachusetts LLC. Our events are loosely sponsored online by the Fiddle and Alternative Strings Forum and the Fiddle Hangout. At these websites, you'll find discussions, event listings, and other resources; you can join for free and read about past and future Fiddle Hell meetings.
Our long-time sponsors, D'Addario and CodaBow, have resumed giveaways at the various Fiddle Hells. You can read more about other sponsors in the Virtual Exhibits once you're registered.
We're working closely with Maine Fiddle Camp, Ashokan Camps, Northeast Heritage Music Camp, Creative Strings Workshop, Strings Without Boundaries, Music Camps North, New England Folk Festival (NEFFA), Fiddleheads, Janie's Jumpstart Camps, Acadia Trad Camp, Boston States Fiddle Camp, Baltimore Old-Time Jam, Camp Calvin, Royal Scottish Country Dance Society (RCSDS), Alasdair Fraser's Camps, Groton Hill Music Center, and Rustic Roots Camp on cross-promotion and best practices for online teaching. 
Thanks to Jenna Moynihan, Fiddle Hell Instructor, for the photo!